Twelve East Coast College students have taken the next step in their journey towards becoming media make-up artists as they celebrate their new diplomas.
Following an outstanding amount of hard work, dedication and commitment, students studying the City and Guilds Level 4 Diploma in Management and Theatrical Media Makeup have been awarded their diplomas, with seven students achieving a Merit or Distinction grade.
This impressive qualification is aimed at the future leaders and managers of the hair and beauty industry and is a new part of the curriculum at the college.
Jodie Cheek, one of the course leaders, said: "Teaching the Level 4 course has been an incredibly rewarding journey. One of the highlights has been witnessing the students' growth, not only in terms of knowledge but also in their practical skills."
Kellie Bramwell, who also teaches on the course, added: "The students brought diverse perspectives, enriched discussions, and encouraged each other's creativity. It was inspiring to see them develop the teamwork and leadership skills that are vital not only in the make-up industry but also in managerial roles. The fusion of management and theatrical media make-up proves to be a unique and effective combination, ensuring students graduate with a well-rounded skillset."
The course equips students with the knowledge and skillset to pursue university or employment. Four of the successful students had their sights set on higher education and have since gone on to study university degrees in fields closely aligned to the film and media make-up industry.
Those now studying at Brighton Film and Screen University feel that their Level 4 diploma at East Coast College fully prepared them for their next steps in higher education.
Jorge Palombini, course leader at Brighton Film and Screen University, said: "It has been great to witness the enthusiasm, passion and talent that East Coast College students have for hair and make-up, and it has been a privilege to hear about their goals and aspirations."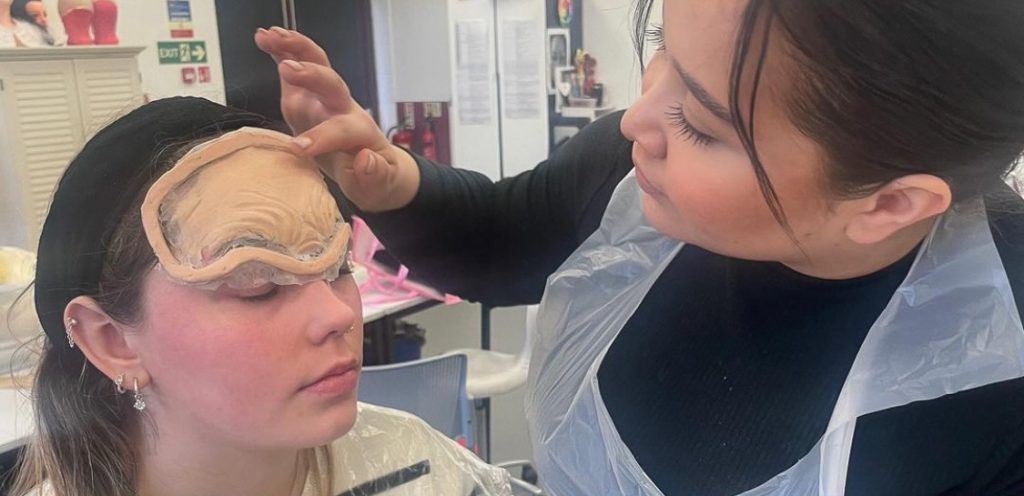 Another student, who had never considered higher education prior to completing the diploma, is now enjoying studying a degree in cosmetic science. While other students have gone on to find industry-based employment, with one even starting her own face and body-art business. So far, she has gained excellent feedback and is showcasing fantastic businesses management skills.
After witnessing the achievements of this year's cohort, East Coast College plans to expand the Level 4 courses offered within the service industry and is proud to have played such a pivotal role in supporting the careers and aspirations of these successful students.
To find out more about the course, visit https://www.eastcoast.ac.uk/courses/media-make-up-level-4/