The Place University Centre launching September 2024 in Great Yarmouth town centre!
East Coast College is proud to be a founding partner of the University of Suffolk and is continuing to develop its campuses with the opening of The Place – a new university centre in the heart of Great Yarmouth.
The £17m university centre, library and learning centre, which is being developed in the former Palmers building, aims to upskill the people of Great Yarmouth and beyond by providing the opportunity to gain a degree qualification on their doorstep.
Coming soon – details of new university courses launching at The Place.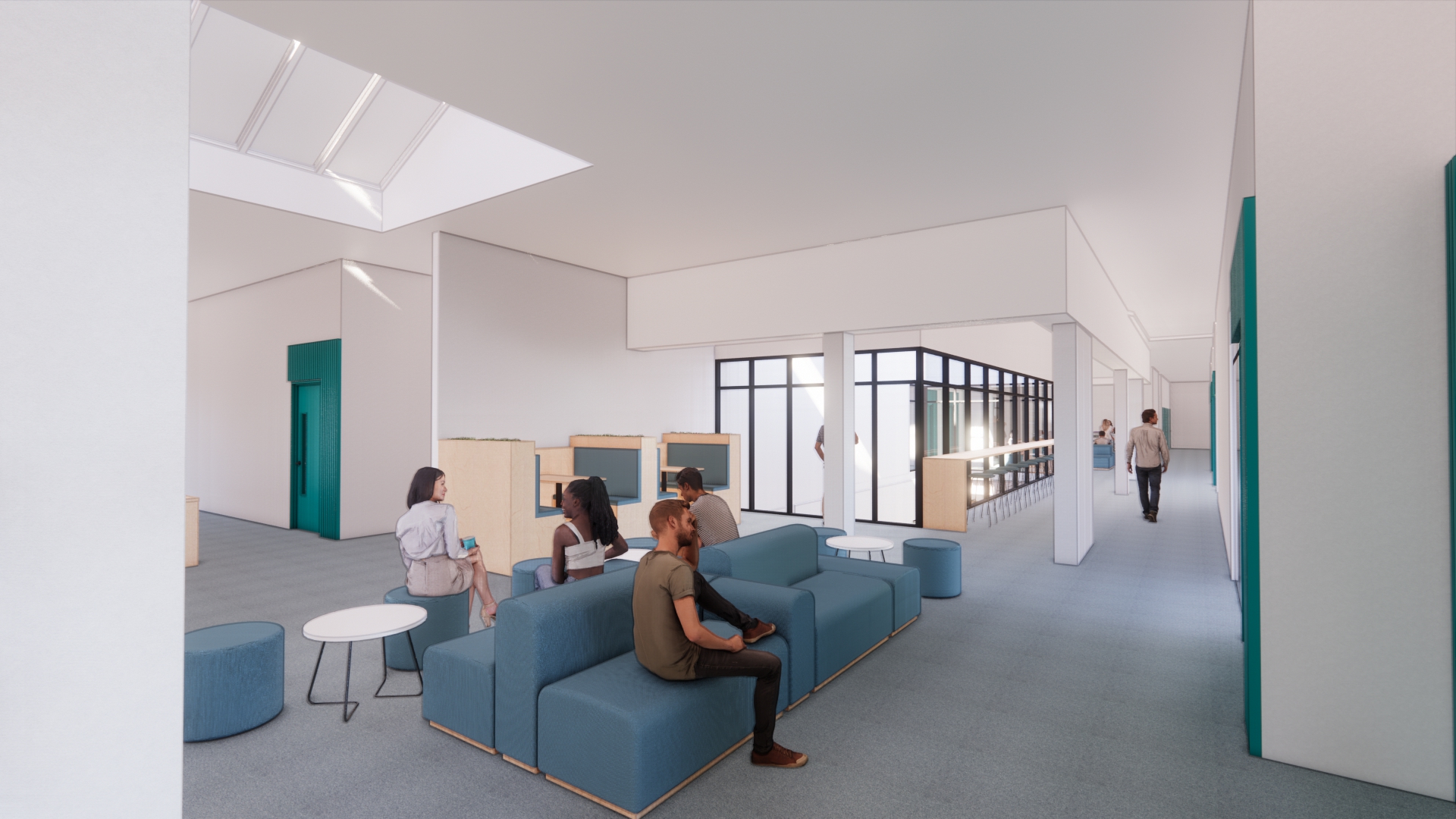 Having invested £3.5m, East Coast College and the University of Suffolk are working hand in hand to provide an exceptional university centre with outstanding teaching as well as state-of-the-art facilities. The new centre brings in the opportunity for East Coast College to increase their degree offer and bring even more people into the regenerating Great Yarmouth town centre.
This will add to the 40+ degree-level courses currently delivered at the college's Lowestoft and Great Yarmouth campuses, including Higher National Certificates and Diplomas, Foundation Degrees, Honours Degrees and Post-graduate studies.
Stuart Rimmer, Chief Executive of East Coast College, said: "Bringing more adult learning and higher university study into the heart of Great Yarmouth makes it easier to access. We'll be able to bring a new offer to a greater number of residents. We are really proud to be a key partner in this once-in-a-generation opportunity to increase university study in the borough.
Professor Mohammad Dastbaz, Deputy Vice-Chancellor, University of Suffolk, said: "The Place has the potential to significantly impact the community in Great Yarmouth and the surrounding area. As a community-impact institution with a vision to transform our region and lives, we strongly believe in raising aspirations and access to higher education. The Place will not only welcome people of all ages to engage with courses from the University of Suffolk but also create opportunities for them to change or establish new career paths."
Construction work on the landmark Palmers building started on September 12th 2023, with the new university centre and library scheduled to open in September 2024.
The college is working with Norfolk County Council, Great Yarmouth Borough Council and the University of Suffolk on the project.
You can read more about the construction work on the Great Yarmouth Borough Council website.