Ever wondered what it's like to be an Apprentice? Do you want to know the benefits of studying an Apprenticeship at East Coast College? Or maybe you want to know where an Apprenticeship can take you? There's no better way to answer these questions than to hear the stories of some of our Apprentices!
Jack Herbert – Level 3 Chef de Partie Standard – Andover House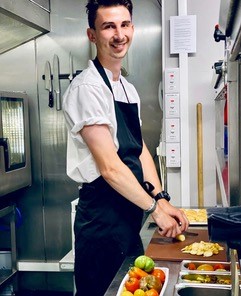 Why did you decide to complete an Apprenticeship with East Coast College?
The college's 'Good' Ofsted report was definitely an attraction to me, proving the quality of training provided. It allowed me to learn in the workplace but also attend college when required to complete areas that were not viable to complete at work. I was also attracted by the extensive range of support that is offered throughout the course.
How have you found your Apprenticeship?
A very enjoyable experience, learning not just the theory side but being able to really put this into practice in the workplace; cementing my skills for the future.
What have you enjoyed most about your Apprenticeship?
The opportunity to be able to turn a hobby and something you really enjoy, into a career. Although most notably I would say being workplace ready as soon the qualification has been completed, really setting me up to contribute to my workplace for the foreseeable future.
What are your future dreams/goals?
To expand on the experience that I have gained during my apprenticeship, furthering my knowledge. Long term I would like to potentially open an eatery of my own, successfully providing an unpretentious experience consisting of simple good fresh food where people can come together and relax enjoying each others company.
What advice would you give to anyone thinking of doing an Apprenticeship?
Definitely go for it, if you see a vocation that suits your interests and passions you won't regret it. The opportunity to do something you love but turn it into a career will be one of the best experiences you have.
Alfie Hall – Engineering Technician – MSI Defence Systems Ltd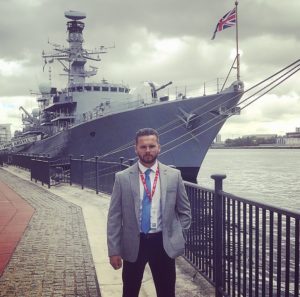 What did you enjoy most about your Apprenticeship?
I enjoyed developing my practical skills and knowledge to an industry recognised skilled technician standard, this was underpinned and supported by academic learning experience facilitated by my tutors and assessors at East Coast College. Studying and assessed on topics such as hydraulics, pneumatics, electrical installation, engineering maths, engineering science thermodynamics, engineering plant operations, and the completion of two professional level engineering projects, which were focused on sustainable engineering and engineering design which has helped me to develop a holistic approach to any engineering task I undertake.
What advice would you give to anyone considering an Apprenticeship?
Apprenticeships give you the opportunity to break into the industry of your choice with a company that will support you, earning a wage whilst gaining valuable on the job experience, learning at the same time through academic studies.
For me, an apprenticeship is perfectly balanced, allowing you to learn new skills or a specific trade, creating connections and building working relationships, understanding what it is to be part of a team, taking responsibility for your actions/decisions and understanding what it is to become a professional and respected employee.
At the end of your apprenticeship, if you have demonstrated that you meet the required standards of your company then there is a great chance that you will be kept on and employed full-time. When carefully analysing the pros and cons up against taking the university route, in terms of my personal development and taking into consideration the financial aspects, choosing an apprenticeship over university was the right decision for me.
Now you have completed your training, what are your career hopes for the future?
My career goal at present, with the help of my supervisor and colleagues, is to further develop myself in my role. Currently I am looking at completing a Nebosh certificate in Health and Safety whilst continuing to help my company to grow and engineer new, improved products through developing new technology, resourceful solutions, increased production through maintaining high standards, quality engineering processes and products.
Yolanda Jones – Business Administration Apprenticeship – P&S Personnel Services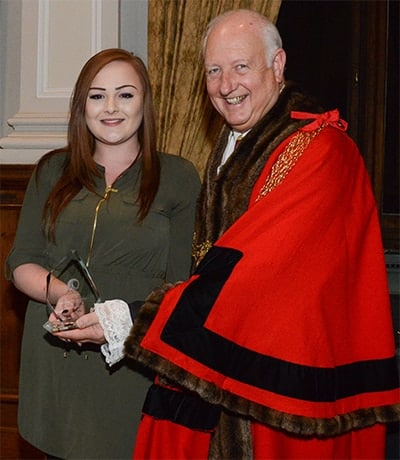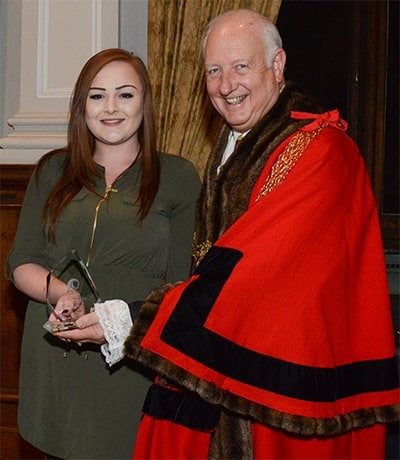 Yolanda was an apprentice administrator at P & S Personnel Services in Great Yarmouth, studying for her Level 3 qualification with East Coast College. Yolanda continued to go from strength to strength, and is highly valued within her work place.
Before starting her apprenticeship, Yolanda was unsure what to do, now she is on the path to a very successful career in business administration.
Yolanda implemented new procedures, set up systems, organised six members of staff and had been the ultimate eyes and ears of the business. Yolanda oversees the payroll, marketing, budgets and social media for the company as well as her day to day administration duties.
Her colleague said: "She is a strong asset to the business being reactive to all tasks and presents the highest level of service delivery to the clients. Her cheerful and positive attitude helps everyone in the office exceed their business goals and she is highly valued for being there just when you need her help!"