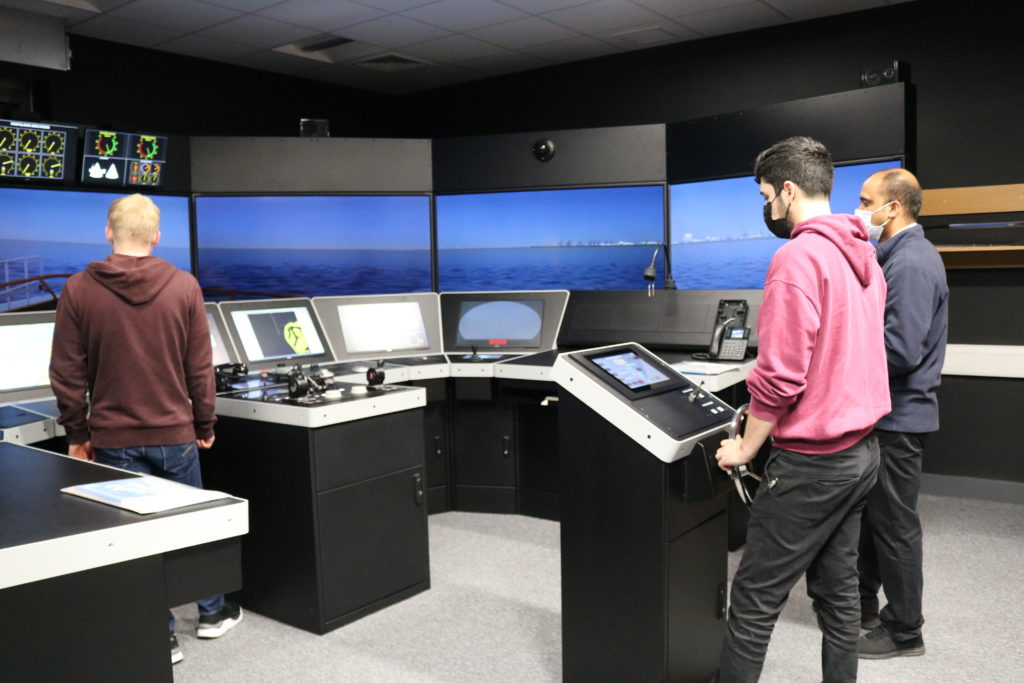 Students got the chance to experience life working at sea at the launch of East Coast College's new Maritime Deck Cadet Programme.

The event, attended by 40 local students studying engineering and automotive courses, was held to showcase this exciting new, fully-funded course and educate young people in the Lowestoft and Great Yarmouth area about the career possibilities at sea.

Based at the college's £11.3m Energy Skills Centre in Lowestoft, the Deck Cadet Programme is a three-year course providing all the skills you need to gain employment as a fully qualified officer of the watch on any ship type around the world.

It includes time learning at both college and at sea, studying marine meteorology, naval architecture, navigation skills, bridge watchkeeping and safety training.

At the launch students got the chance to take part in a range of activities including mapping a ship's route on desk simulators and taking the wheel in bridge simulators. Here they took full control of the command platform and battled wind, rain and rough sea conditions in one of the UK's most sophisticated maritime bridge simulators. Students also experienced what it's like working inside a ship's engine room, learnt map reading skills and had their questions answered by representatives from the Ship Safe Training Group (SSTG), Gardline, Seajacks and Southern Crewing Services.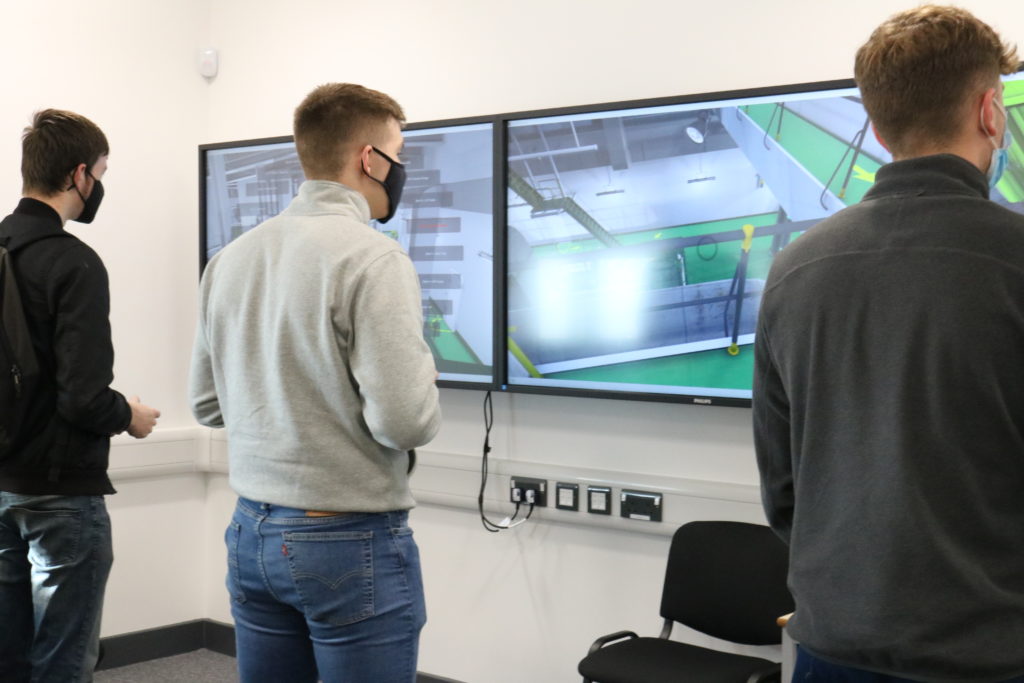 Kerry Payne, East Coast College Assistant Principal, said: "Our new Deck Cadet Programme is a fantastic opportunity for anyone interested in a career at sea and we are excited to welcome our first intake for the 2021 academic year. The launch event was a great chance to show some students about the career possibilities at sea and they all thoroughly enjoyed using our state-of-the-art simulator equipment to get a taste of what the course will include.

"On completion of the three-year course, students will achieve a HNC in Nautical Science and be ready to step into a role as a fully qualified officer of the watch. Alternatively they can choose to progress further with us and study a HND in Nautical Science and top-up to a bachelor's degree in a maritime-related field."

Following the launch further events are due to be held to showcase the course and equipment to local schools and members of the public. Anyone who would like to find out more can email maritime@eastcoast.ac.uk and applications for September 2021 are now open online at http://www.eastcoast.ac.uk/courses/merchant-navy-deck-cadet-programme/