Foundation and Progression students from East Coast College have raised over £1,000 for charity after completing a walk for their Duke of Edinburgh Award.
Fourteen students set off from the college's Lowestoft campus on May 12th walking 13 miles to Kessingland and back. Day two saw them complete the charity walk with an eight-mile stretch towards Corton.
The students, who are part of the Foundation Sport group at Great Yarmouth and Level 1 Progression group at Lowestoft, are completing the Duke of Edinburgh Award as part of their studies to help develop their teamwork, resilience, wellbeing, willingness to try new things and connection with their community through volunteering.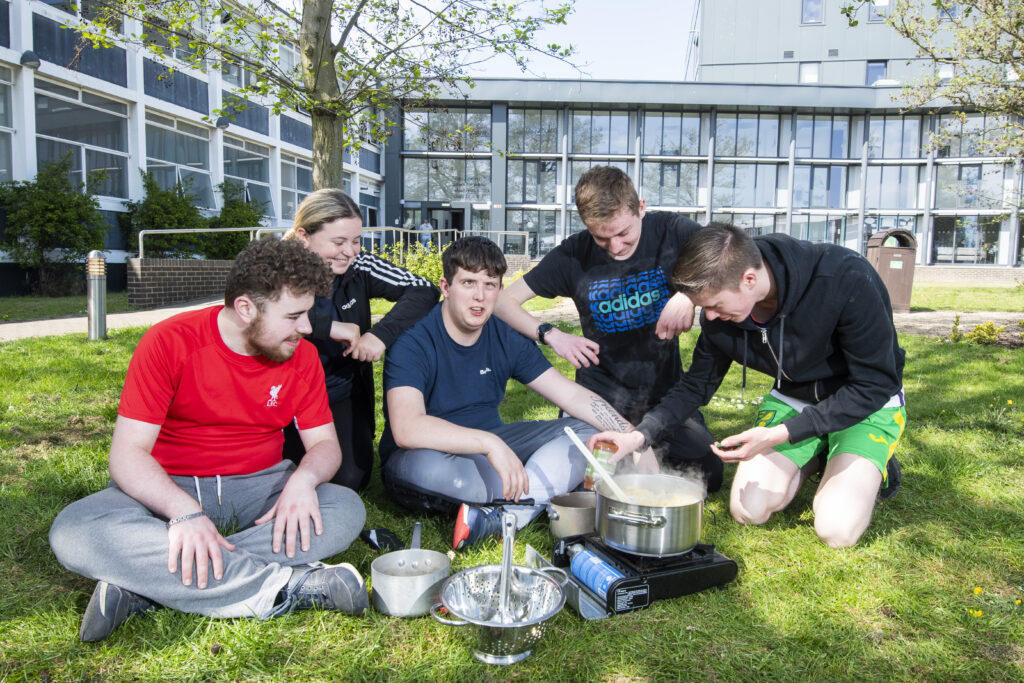 And student Ryan Dabdoub had the idea of turning the walk into a charity venture to raise money for the Royal National Institute of Blind People (RNIB).
Ryan, who has a visual impairment, said: "I love raising money for charity and I wanted to raise money for the RNIB who help people that are partially and severely sight impaired.
"The walk went very well. It was a lovely sunny day and everyone was in good spirits. I can't believe I managed to complete a 21 mile walk without getting blisters! And I am so pleased that we managed to raise over £1,000 for RNIB and would like to thank everyone who has donated."
Originally the group set a target of raising £350, but together they have almost tripled the amount with donations of £1,031 to date.
Phil Worlledge, Foundation and Progression lecturer, said: "The build up to their expedition has been quite a long process. Fellow college tutor Peter Read and I have been helping them with their map reading skills and their outdoor cooking skills as they are required to make a cooked lunch on day one of the trip.
"The students were all very excited about the challenge and had a brilliant time. The have all formed a strong bond and we are really proud of their achievements."
You can still donate to support the students' fundraising at: https://www.justgiving.com/fundraising/ryanandeastcoastcollege