A new student union president and vice president has been voted in for East Coast College and Lowestoft Sixth Form with the aim of ensuring students feel heard.
Tia Beresford, who is in her second year studying Sociology, Criminology and Philosophy at Lowestoft Sixth Form, said that she wants students to know that their opinions and voices are valued.
"You don't have to just accept the way things are, your college experience is about you, and I hope to make it whatever you want it to be," said Tia.
Tia and her Vice President, Noah Berrey, officially began their new roles in September after being elected last term. So far, they have been working on issues surrounding sustainability and equality, as well as a new zen garden which aims to provide students with an enjoyable outdoors environment.
"We're also currently focusing a lot on establishing communications with the college's LGBTQIA+ group because there are a lot of students here who are publicly or privately apart of that community and we want to ensure that they feel represented," said Noah.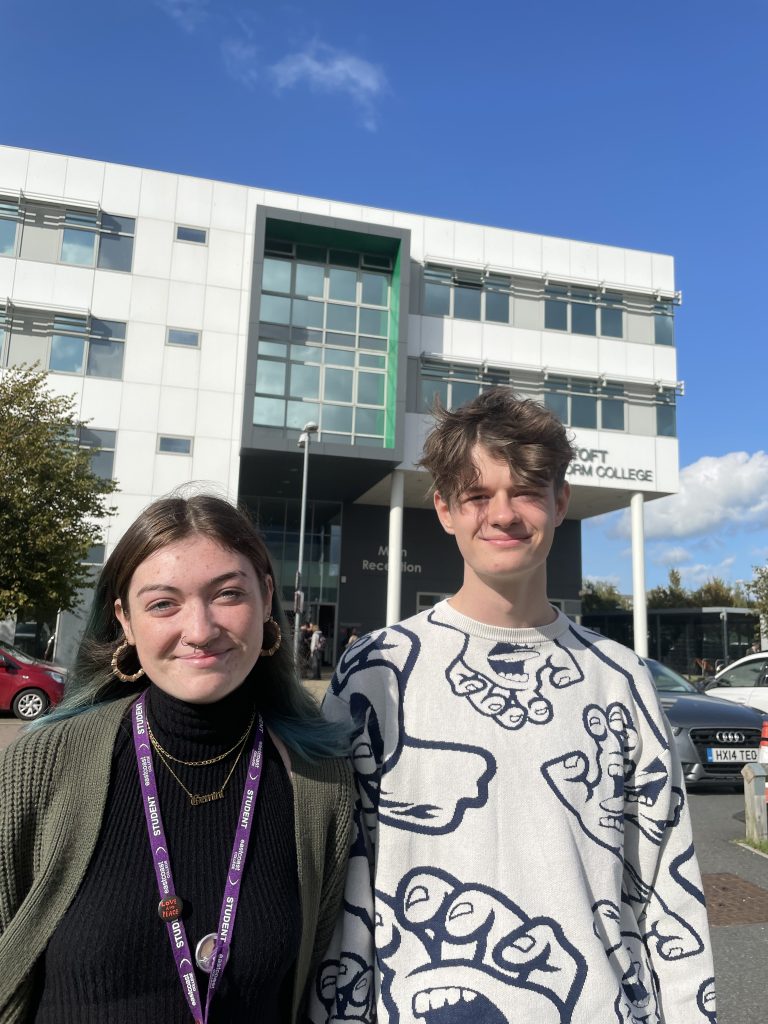 Being a spokesperson for three campuses across Lowestoft and Great Yarmouth is quite a responsibility, and Tia is aiming to find even more ways "to unite the campuses to enhance the overall student experience and increase the sense of community within college."
Tia and Noah said they greatly enjoyed their campaigning experience last term, creating manifestos, t-shirts, and posters to secure their votes. They were inspired to become student representatives due to their love of education, sociable personalities, and passion for bringing people together.
"I would be sat there thinking 'I wish this happened' or 'I wish the college had this', so I decided to run because I think it's important to have the power to use your voice," said Tia.
Noah, who is in his second year at Lowestoft Sixth Form studying English Literature, Maths and Psychology, said his new post has given him "a sense of purpose and pride as an individual" and wants to encourage students to approach himself and Tia with "anything and everything" because they are "just normal people that want to help and bring issues to light."
Ultimately, Tia hopes that students will finish this year feeling as though they have been heard and that they can see the changes that have been made.
Stuart Rimmer, CEO of East Coast College, said: "Listening to our students is essential to the success of our college. Students are real decision makers. They shape their experience through feedback and increasingly, and rightly, challenge us on key social issues such as cost of living and environmental sustainability. I'm looking forward to working with the new Student Union team."