"We're rebuilding the college community online, mobilising staff and students on a scale never seen before to provide continuity for their education and vital support for our communities."- Stuart Rimmer, Principal, East Coast College.
East Coast College is leading the way for a new model in education as it moves to quickly transition not just its classes, but also its community, support networks and ecosystems online.
We have been busy contingency planning, recognising that educational establishment closures were inevitable and working to mitigate the effects on our students, staff and the community as a whole.
Led by Principal Stuart Rimmer, we are trailblazing a role for educational institutions in our communities during the Coronavirus pandemic. We have developed a model of inclusion and community focus in a time of isolation and despair for so many.
Education Continuity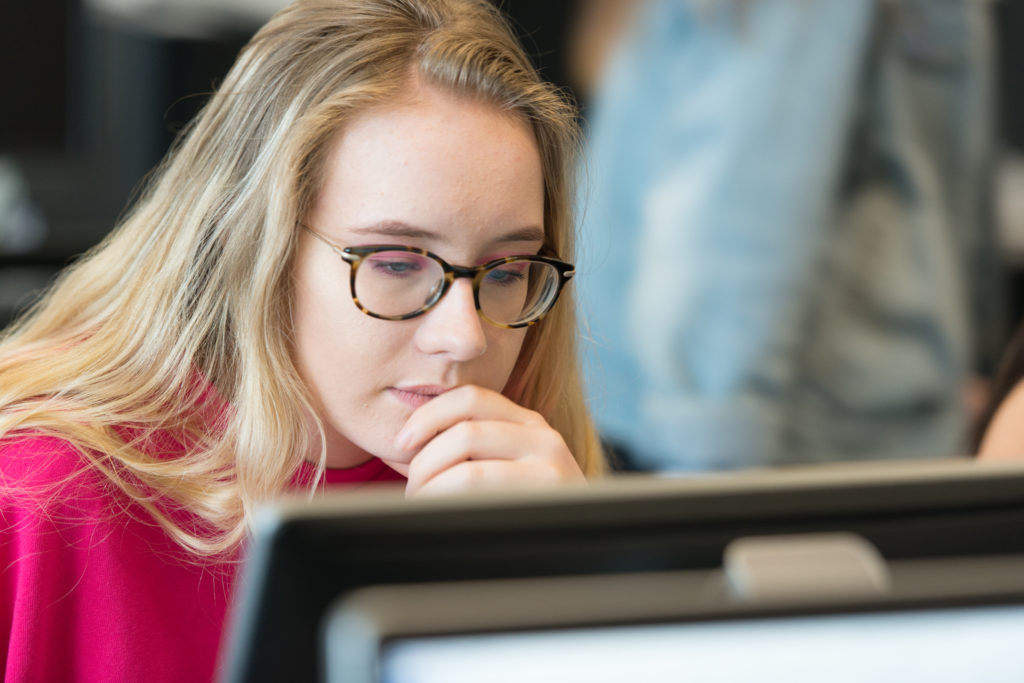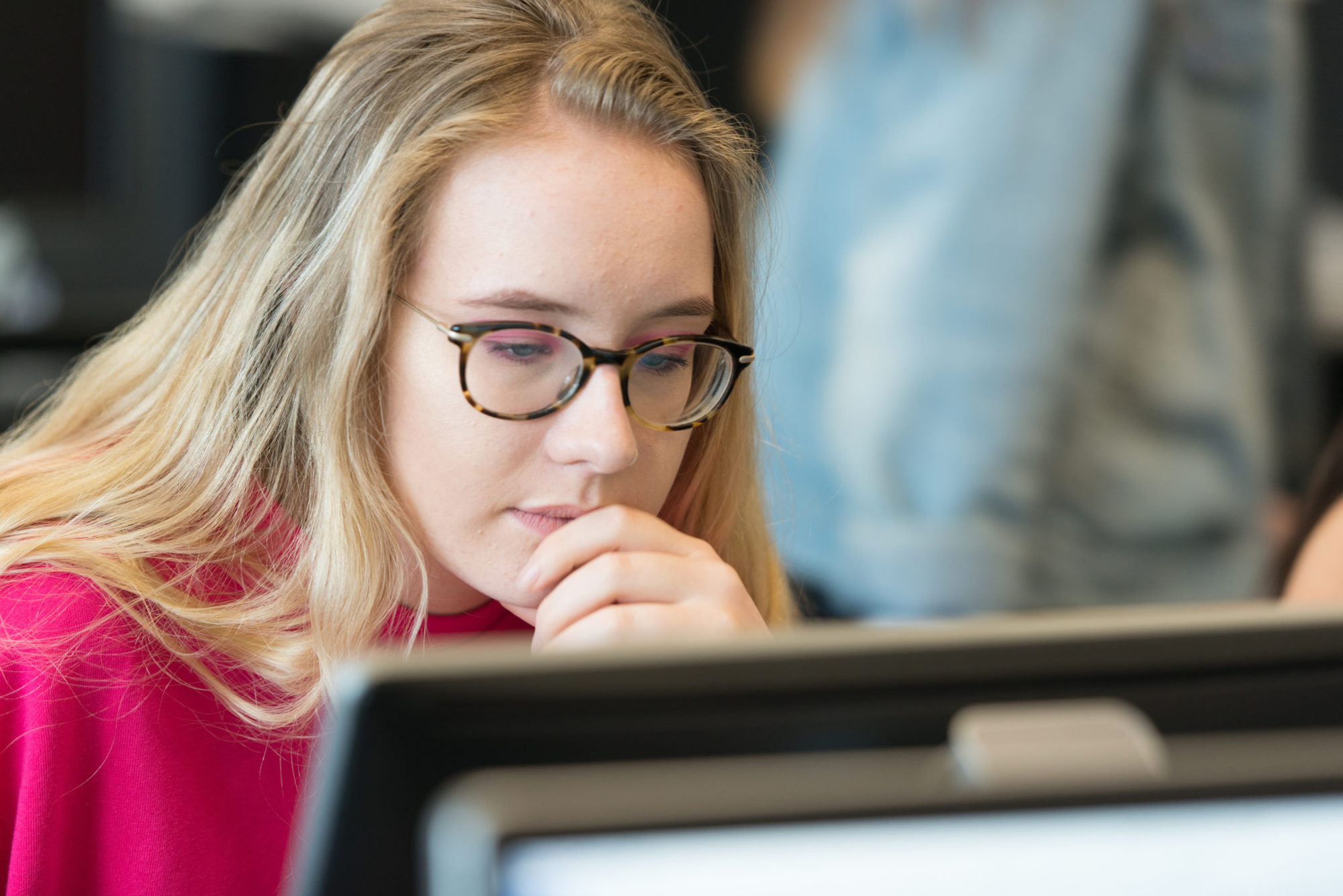 East Coast College has made a tremendous investment in digital learning, using tools such as Moodle and Pro Monitor to create a nurturing online environment for students. Crucially, these tools allow for daily contact with staff and interaction between students to bring as much of the classroom atmosphere to the home as possible.
To support this initiative, we have purchased 600 laptops for staff and students, ensuring no student is left behind or disadvantaged as we move our community online.

This will support students undertaking one of six new courses coming on stream to support higher education. The courses offer HNC and HND qualifications aimed at students entering public services, as well as hybrid automotive engineering – crucial for the UK hitting its Net Carbon Zero
target by 2050. The new portfolio of courses also boasts BA (Hons) Arts, Culture and Society, FdSc Practical Life Science, Level 5 Laboratory Technician, FdSc Environment and Sustainable Energy and post Graduate Certificate in Leadership and Management for Health, Social Care and
Educational Organisation.

Mrs Sue Richerson, a student parent spoke with us:
"I don't know what we would do without the college support, especially now with the current closures. I have had really good communication with safeguarding throughout and they really understand how vulnerable these young people are. You have kept and continue to keep them safe."
To ensure students don't feel isolated and lose focus, a "Study Buddy" scheme is being put in place. This pairs students up to ensure they have daily contact with their peer group, combating social isolation and fostering collaboration online, while ensuring students who don't have the resources to learn digitally are partnered with those that do.
This includes a virtual book group, giving participants the chance to collaborate online, supporting their learning whilst minimising the isolation of remote working.
A student said this about our initiative:

"Having my own laptop means I can carry on learning and studying for my A‐Levels. It's a weird time but it means a lot to know I can stay in touch with my mates and my teachers even if I'm stuck at home."
The prospect of exam cancellations has sent shockwaves through year 11 school leavers looking to start higher education. To ease those concerns, we are offering all year 11 students a guaranteed place with us at East Coast college, including students who have applied for Lowestoft Sixth Form College.
Supporting the Community
We are taking our pastoral responsibilities seriously, offering counselling and support for vulnerable students and parents during the coming months. All of our safeguarding and counselling systems remain open and accessible online. Household poverty is a real issue, with 500 16‐18‐year olds on free meals in the boroughs of Great Yarmouth and Waveney. Those students will be eligible for a pre‐paid card that gives them access to a daily budget for food from local supermarkets. If COVID‐19, persists the college kitchens are ready to launch into action, turning out hot meals for the community to keep the most vulnerable people fed during this time.
With older people particularly vulnerable to infection and the risk of social isolation, East Coast College stepped in to cook hot meals for Britten Court Care Home, a local centre for the elderly.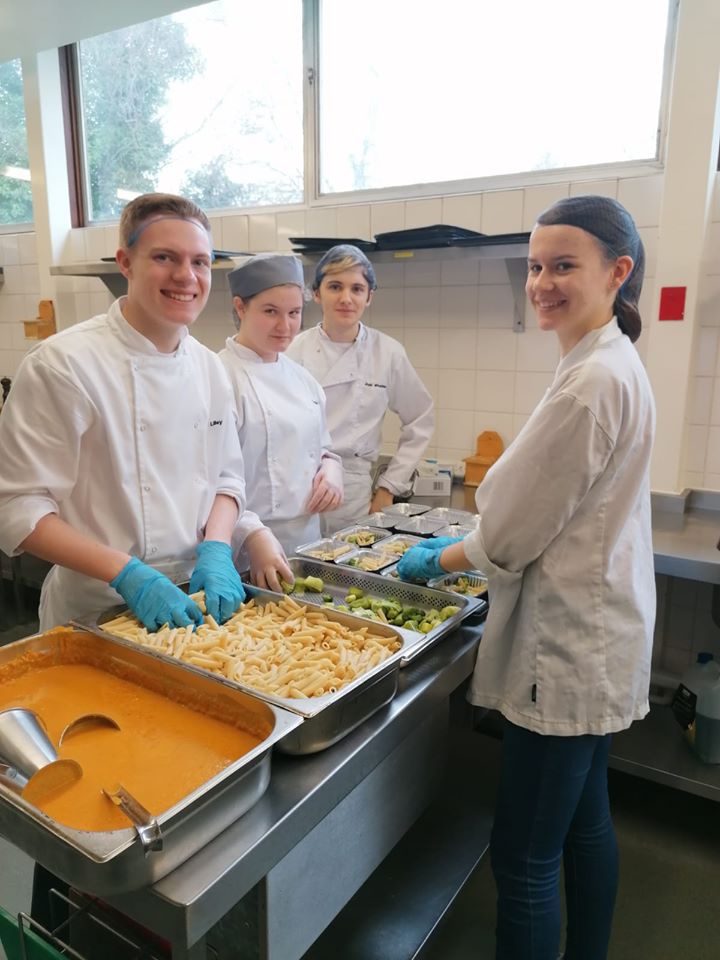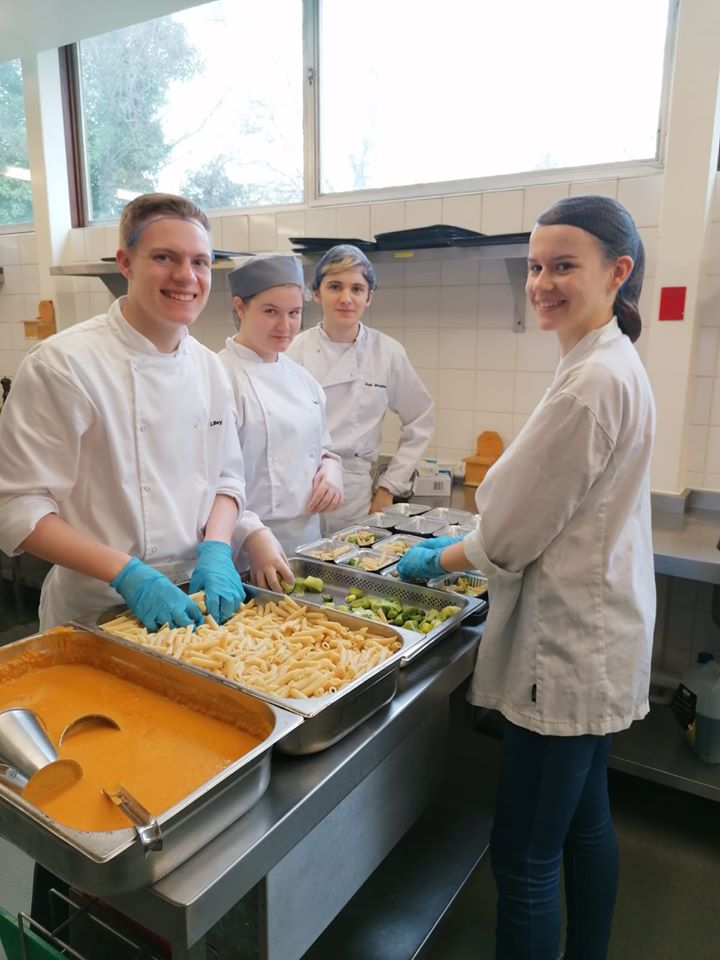 East Coast College continues to offer support to food banks, keeping the supply of vital goods to this emergency service that will see more demand on it than ever before.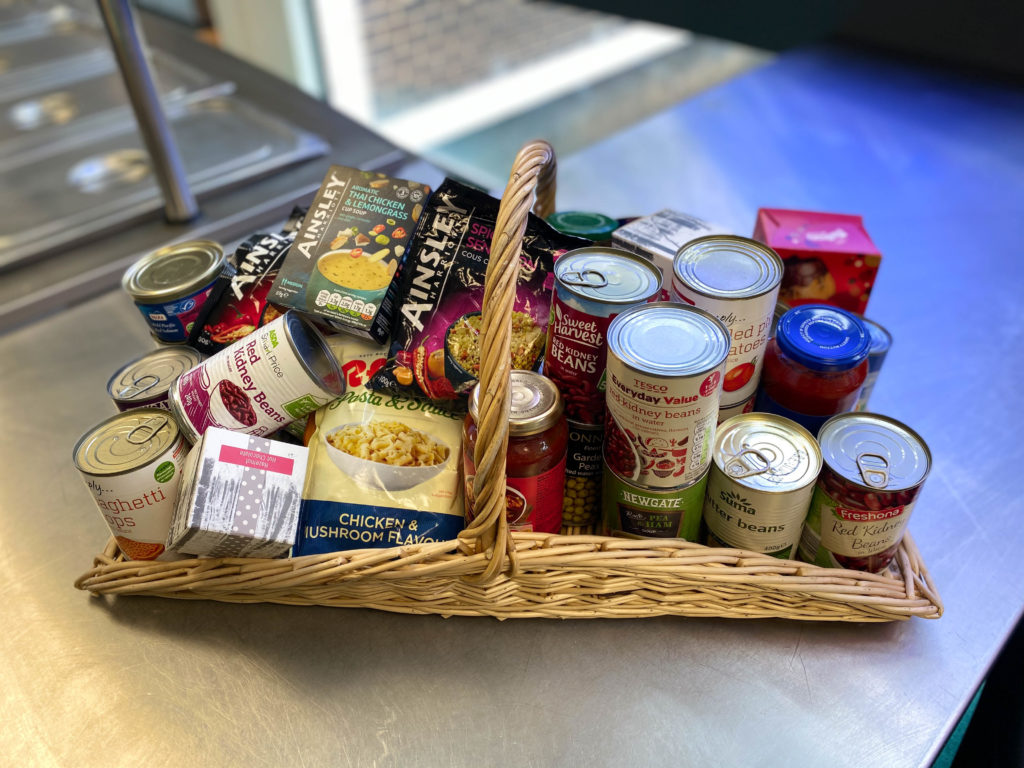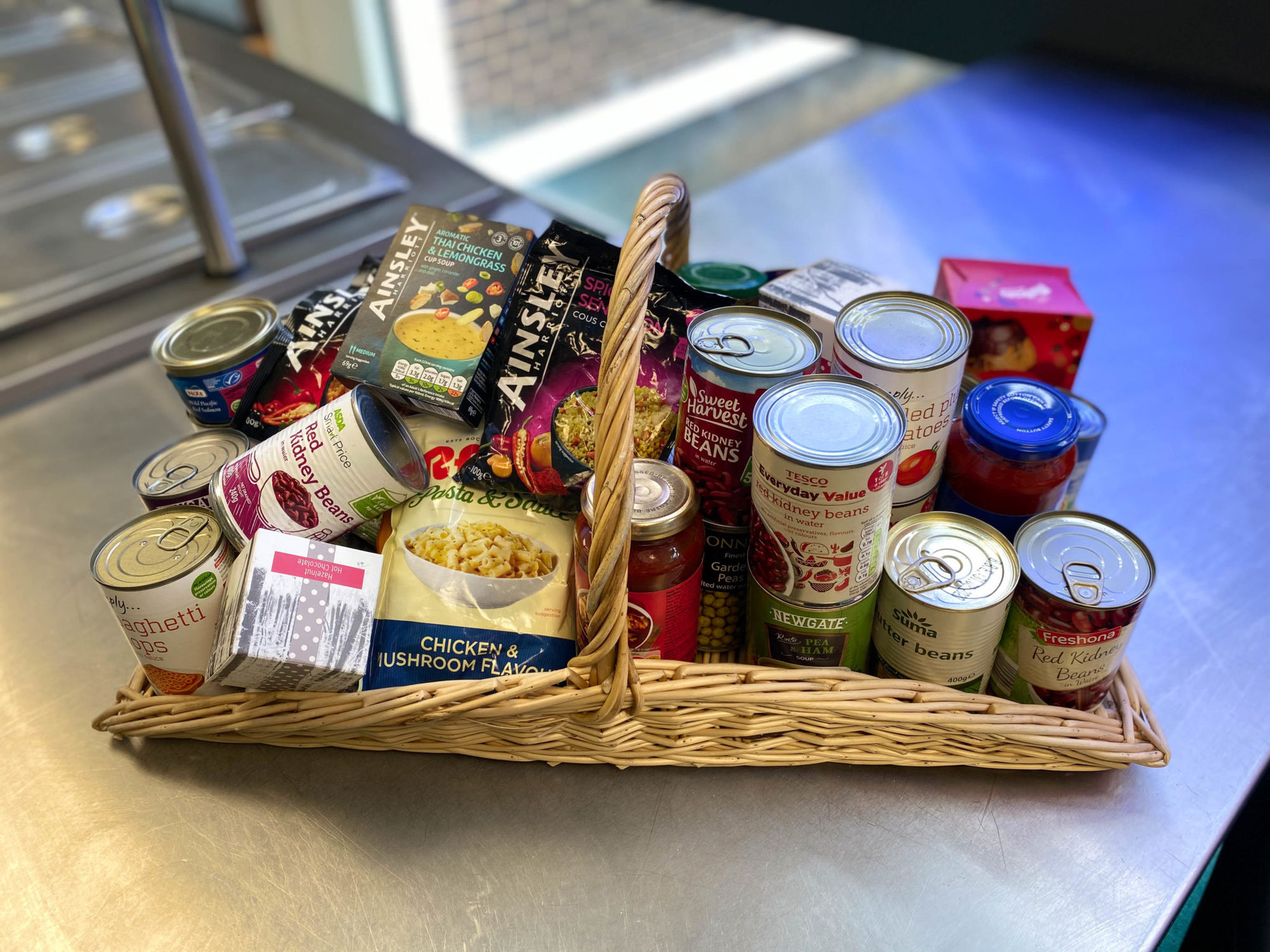 Supporting Local Business
We are keen to support local businesses and key civic infrastructure as normal service becomes disrupted. Senior students are volunteering to fill roles at hospitals, operating as porters to keep the flow of patients moving.
Health and Social Care students, both at the college and on our college‐run University of Suffolk courses are staying in their placements to continue delivering vital counselling services and critical support to the community.

With social distancing expected to come into force alongside more stringent isolation measures, we have opened the doors to our conferencing facilities for local businesses and the NHS, helping them stay connected.

We are also supporting local businesses with online learning programmes to give employees with time on their hands a chance to use the downtime to upskill. Businesses who currently have an apprentice from the college will see more remote assessments for those apprentices, ensuring the support network they enjoy continues despite remote working.

Despite the social and economic impact of COVID‐19, we have a message of hope for the community. Stay strong, support each other, don't suffer in silence and call us if you need help and support.

In desperate times, the community we have created for our students, staff and families is moving online and stronger than ever, offering support and practical help whilst delivering outstanding education.

For more information contact telephone: 0800 854 695