East Coast College students have benefited from two once-in-a-lifetime educational trips across the globe, travelling to Vietnam and South Africa to support their studies.

Travel and Tourism students have returned from a two-week educational trip to Ho Chi Minh in Vietnam where they spent the first week living in a tourism college, volunteering at a soup kitchen, and preparing over 400 meals a day for a homeless shelter. They had lessons on Vietnamese culture, customs and language and spent the next few days battling the heat in the kitchen, cooking soup, rice, pork, and a traditional Vietnamese dessert for the elderly and homeless.

Students then undertook a week of exploring in the tourist areas around Ho Chi Minh City such as Can Gio Ecopark where they held monkeys, fed crocodiles, learned about the forest ecosystem and how it was used during the war. They travelled by speedboats to a nature reserve and silently explored 'bat lagoon' on traditional sampans. They then visited the Mekong Delta which included visiting the largest Buddhist temple in My Tho and travelled through the bamboo tunnels wearing Non-las – palm-leaf conical hats. They also spent a night in Vung Tau, a large beach resort, which they will be using as a case study for their responsible tourism unit.
The educational trip was made possible thanks to funding from the government's Turing Scheme, which provides young people with the opportunity to work and study abroad while boosting ties with international partners. This meant the experience was fully funded for all students, and has helped them to develop their CVs, build employability skills and enhance their subject knowledge, giving them the best opportunities when they progress from college.
Amber Spearing, course leader, said: "Our students feel lucky, humbled, and thankful for the opportunity to experience such a fantastic educational trip and many are discussing further volunteering work. For others, they have gained the confidence they need to secure their next opportunities such as internships in Florida and all of our students now realise they are capable of having a strong work ethic, huge resilience and the ability to step out of their comfort zones. This will lead them well into their future and careers."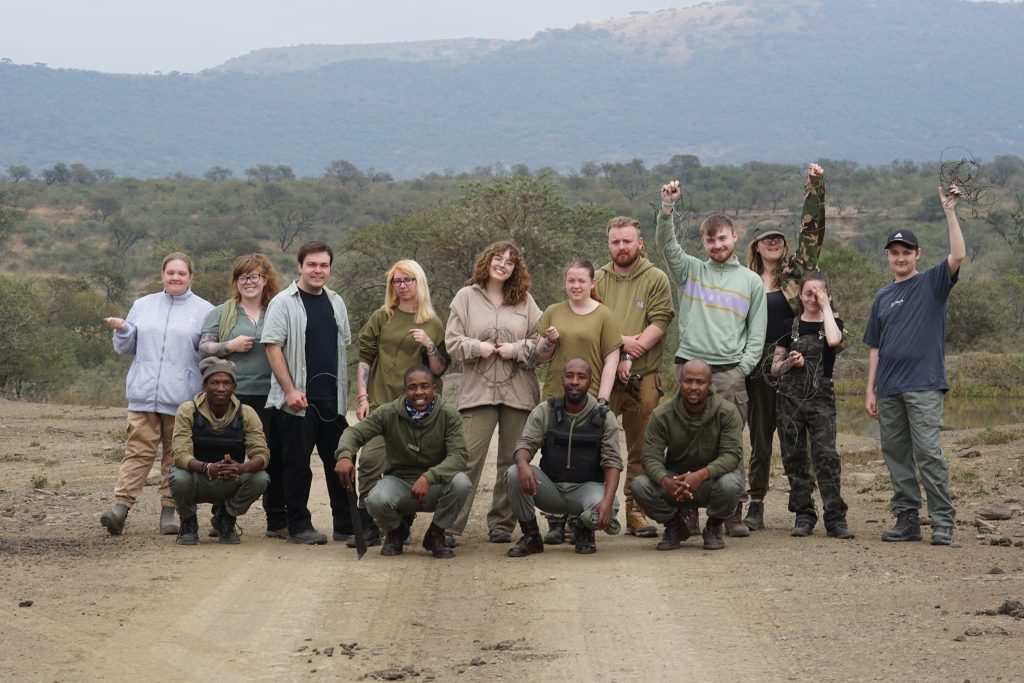 Meanwhile higher education students studying the FdSc Conservation Science and Animal Management degree through the University of Suffolk at East Coast College have experienced two weeks in South Africa as part of their course. They flew out to the Umphafa Private Nature Reserve, which is partnered with Colchester Zoo, to offer some amazing, hands-on conservation experiences.

This included putting up trap cameras to monitor animals, removing invasive plant species to help with reserve health and carrying out biodiversity surveys using nets to catch insects. They also visited a big five game reserve where they saw elephants, cheetahs, hippos, giraffes, and wildebeests, and climbed a mountain on the reserve in the hunt for rare animals.

Rosa Andrews, course leader, said: "This was a life-changing experience for our Conservation Science students, one that we hope will expand their horizons and inspire them in their future roles. The reserve has touched the hearts of the students and they have made a lot of memories."

Holly Chase, East Coast College Assistant Principal, said: "Opportunities, such as these, to study and work abroad allows students to immerse themselves in a different culture, learn about local customs and traditions while broadening their knowledge and understanding of the world. Exposure to different customs can enhance their cultural sensitivity and open mindfulness.

"These educational projects were both challenging and rewarding, helping students to develop independence, self-confidence, and the ability to adapt as they were exposed to different perspectives and lifestyles, which helps them grow both personally and emotionally. We are very proud of our students unwavering resilience and know, that for some, this will alter the direction of their future."

The next international trip will see students studying Uniformed Public Services at the college's Lowestoft campus embarking on a three-week educational visit to California, where they will work with the United States Space Force in Los Angeles and visit a military academy in San Diego. The California trip has also been made possible thanks for the Turing Scheme.