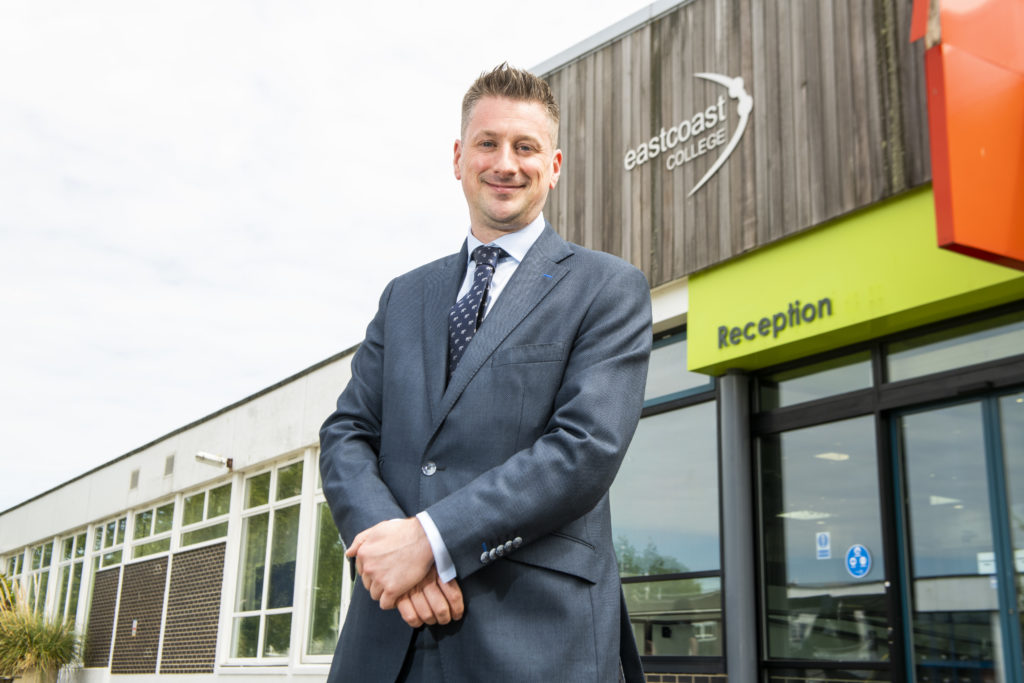 Stuart Rimmer, Chief Executive and Principal of East Coast College, has been made an MBE in the Queen's Birthday Honours for services to education and community.

Stuart, who became the first Chief Executive and Principal of East Coast College in 2017 having joined Great Yarmouth College as principal four years prior, was one of a number of education leaders recognised in the awards celebrating the Queen's birthday.

During his leadership he has overseen the successful merger of Great Yarmouth College with Lowestoft College and Lowestoft Sixth Form to create East Coast College, received a 'Good' rating by Ofsted at the 2020 inspection and secured major funding to develop the Energy Skills Centre in Lowestoft, a one stop shop for energy, maritime and related sector training to the region and beyond. Since the start of the pandemic the College has worked tirelessly to ensure students and the community get the best outcomes, which has included for example raising money for local foodbanks and students completing volunteering programmes.

Speaking after receiving the announcement, Stuart, 46, said: "It is a very great honour to be recognised in this way. Leading a college is a privilege and is very much a team effort. I am fortunate to work with some amazing staff who positively impact our students every day. I would very much like to pay tribute to the whole of our Team ECC. East Coast College has become a local and regional beacon of high quality education and I am very proud of my contribution as part of that ongoing journey."

As well as leading East Coast College, Stuart's work extends to the wider FE sector where he has had a huge impact too – especially on student and staff mental health. He chairs the national Association of Colleges' mental health and wellbeing policy group, which published a major report into student mental health this year, and he personally published a research report for the Further Education Leadership Trust, focusing specifically on staff mental health and ensuring the publication of much-needed research on mental health in FE.

Rob Evans, Chair of Corporation at the College, said: "Stuart having recently been awarded the Times Educational Supplement 'FE Leader of the Year' it comes as no surprise to me to see him also recognised in this way. Stuart is quite outstanding and at the heart of his success is the fact that everything he does is driven by a passion to serve the community in which he is based."

East Coast College has campuses in Lowestoft and Great Yarmouth providing courses for school leavers, adults, apprenticeships, higher education, maritime, commercial and more.