East Coast College and James Paget University Hospital have celebrated 10 years of partnership working through the Project SEARCH programme, helping young adults develop the skills and experience needed to move into employment.

The Project SEARCH transition programme sees college students spending five days a week working at the hospital, supporting staff in a variety of departments and training to do real jobs in a real work environment.

The milestone was marked with a celebration at the college's Great Yarmouth campus on Tuesday, September 20th with project leaders, students past and present and local dignitaries invited to reflect on the last decade. As part of the event, a special video was screened documenting the journey of current and past Project SEARCH students, as well as hospital and college staff who have seen them flourish in their roles.

Lee Robinson, Curriculum Manager for Foundation and Progression at East Coast College, said: "Having Project SEARCH for 10 years at the James Paget University Hospital is an amazing achievement. When I think about all of the students who have been through the project in that time and the progress they have made it is exceptional.

"Hearing stories of students who have now been in employment for nine or 10 years at the hospital is just a testimony to how important the project is and how many lives it has changed. Seeing students move into paid employment is the best part of my job and being able to be a part of that in a small way is just amazing.

"The support of the James Paget is critical to the success of Project SEARCH and we hope it continues to be a success for many more years."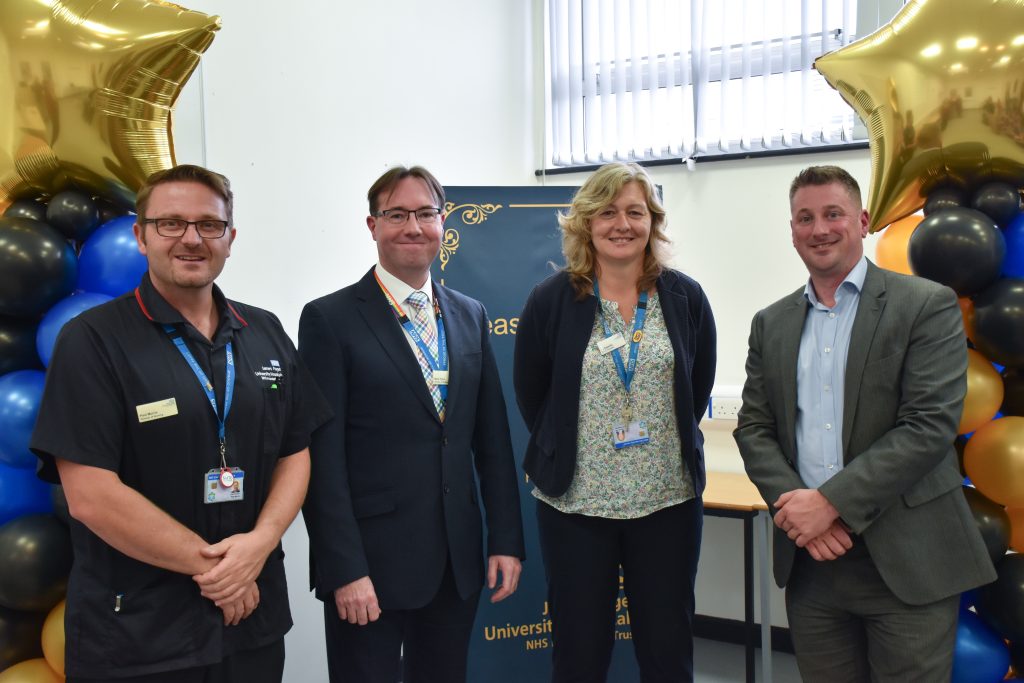 Jo Segasby, Chief Executive of James Paget University Hospitals NHS Foundation Trust, said: "On behalf of everyone at the James Paget, I want to thank the people that have been involved in Project SEARCH's success over the past 10 years. Through our strong partnership with East Coast College, we have been able to provide experience, support and opportunities to local students, who have shown compassion and dedication in their roles across our hospital."

During their programme, students experience a range of roles in the hospital working in areas such as the pharmacy, housekeeping, human resources, theatre recovering, catering, visual imaging and X-ray and many more.

Jamie Frost joined Project SEARCH in 2014 and now works as a Materials Management Operative at the hospital. He said: "I go around the wards and order the stock they need and the course gave me the skills I need to do that.

"It has made a huge difference to my life. It brought me out of my shell, as when I started I hadn't done very well in school and it helped me step up. It has also helped my social life as I learnt the interaction and social skills needed from working alongside people at the hospital.

"The support is still ongoing, so even though I am not part of the project anymore I can still ask for advice and I try to do my part to pay back the support I received."

Fiona Grainger-Crane, Project SEARCH Job Coach, added: "Project SEARCH really is life changing for students with additional needs, as the course allows the student to experience work in a supportive environment to not only develop the skills needed for employment but to grow as an individual. I would like to thank all the mentors, and managers over the past 10 years who have supported our students into employment and made the partnership the success it has been."

View the Project SEARCH 10-year celebration video.