East Coast College celebrates the value of apprenticeships at their annual Apprenticeship Award Ceremony 2019.
On Thursday 14th March, 200 apprentices, employers, VIPs and staff assembled at Great Yarmouth Town Hall for their annual Apprenticeship Award Ceremony. The apprentices had been nominated by their employers, assessors or tutors in special recognition of their achievements.
Victoria Beck, Director of Curriculum Development and Partnerships opened the proceeding and welcomed over 45 worthy winners of apprenticeship awards.
Albert Cadmore, Governor at East Coast College, was our main guest speaker and presented the awards. "We deliver apprenticeships at all levels across a number of sectors but there is no doubt of our dominance and expertise in the field of engineering and we are excited to be developing new standards in this area across more specialist disciplines in support of the region's priorities: Energy, Offshore Wind, Manufacturing, Mechanical, Electrical and Automotive.  We also continue to develop our offer across business disciplines and this year launched our Chartered Manager Degree level Apprenticeship!  Next year will see the introduction of IT, HR and finance Standards.  We continue to support the Construction, Science and Health sectors with new Apprenticeship Standards and other modes of delivery being developed to meet employer and regional needs."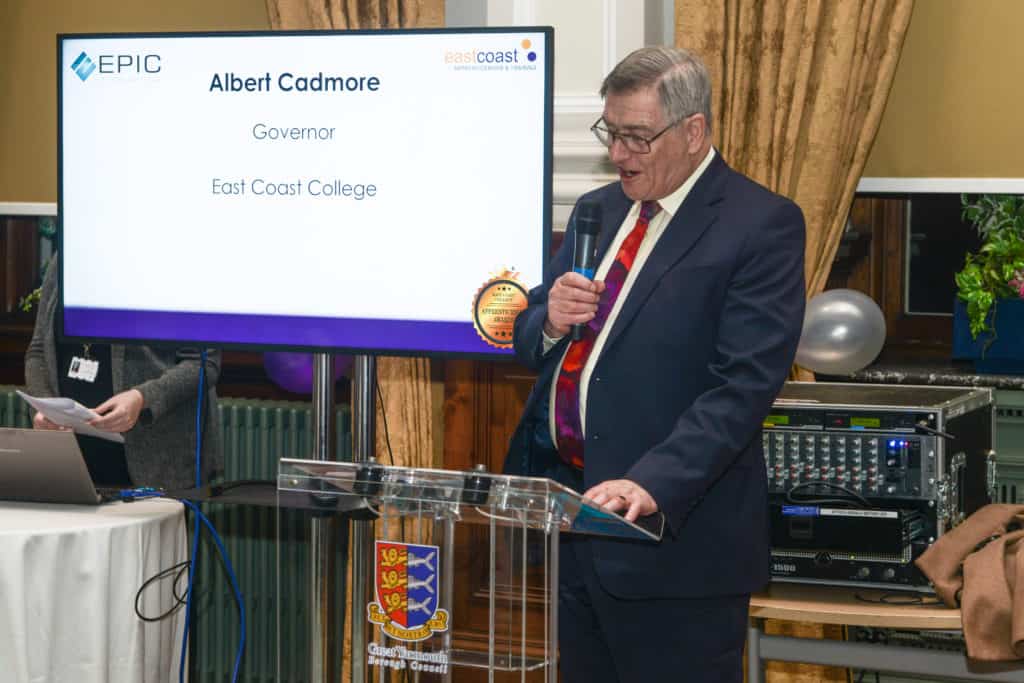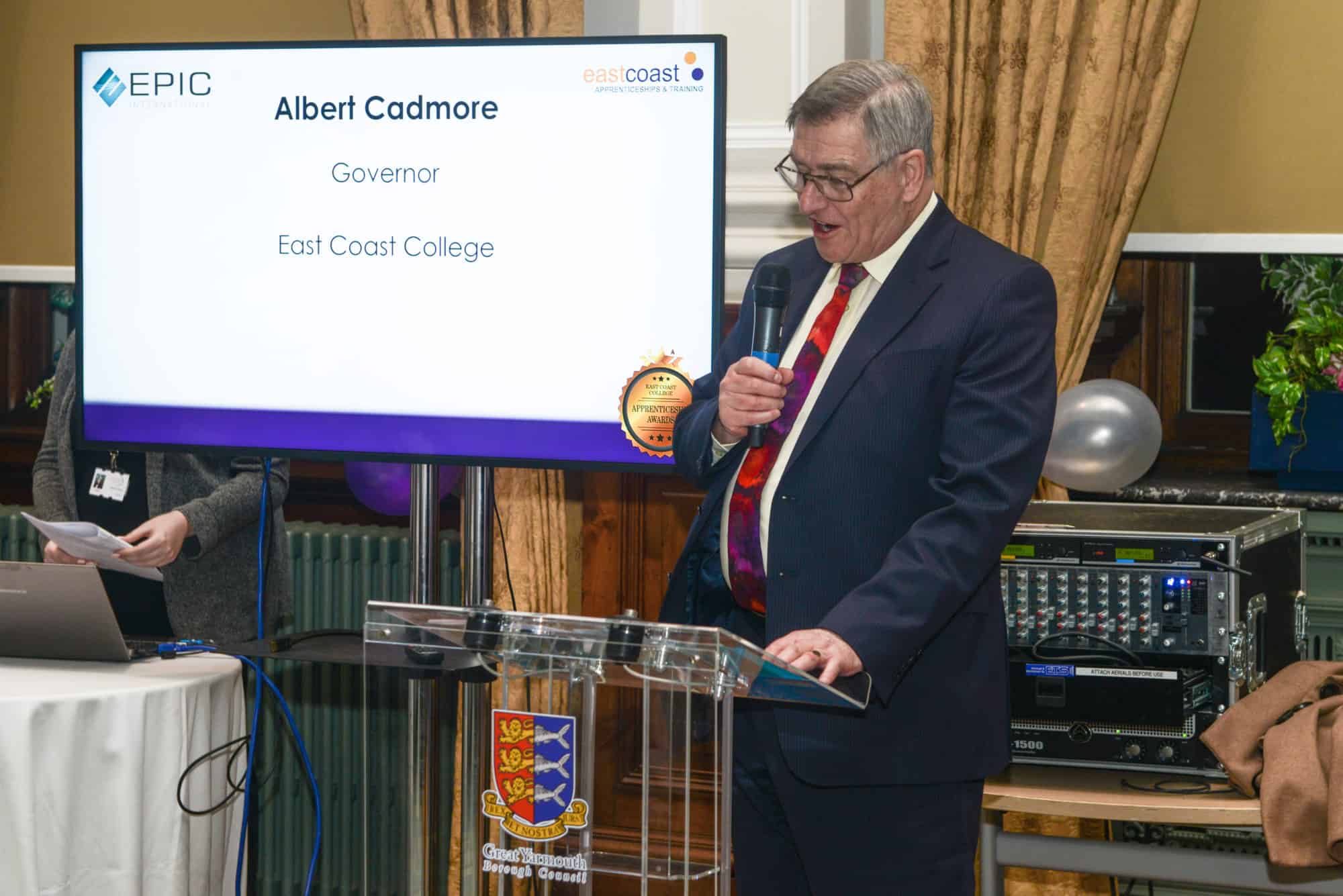 Dean Folkard, our other guest speaker from Thurne-Middleby LTD who won Apprentice Employer of the Year in 2018 spoke about what a difference apprentices have made to his company.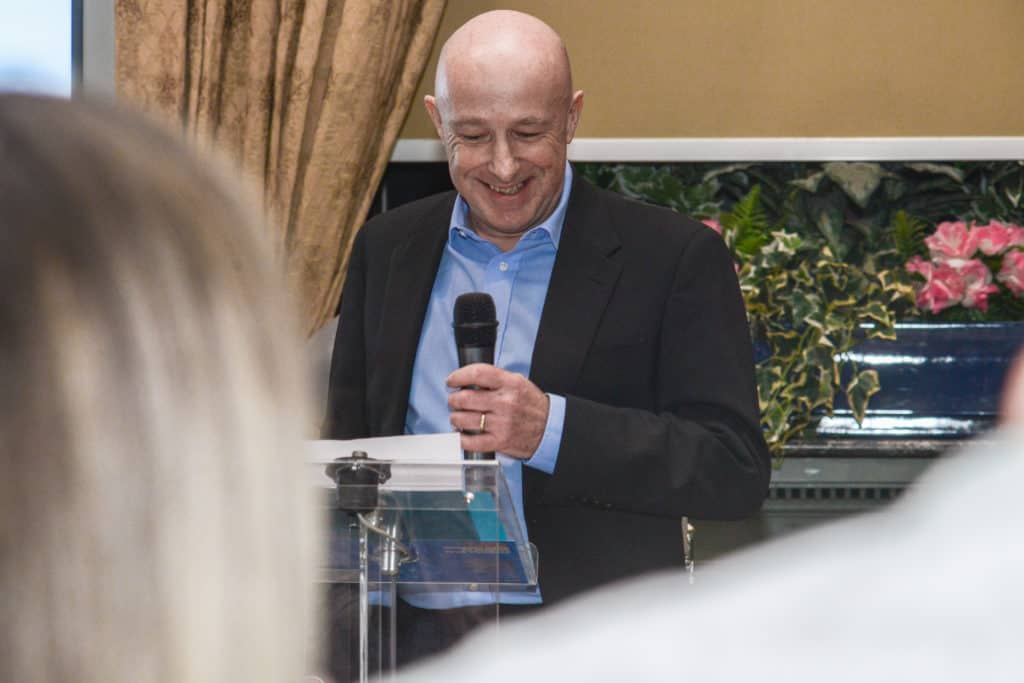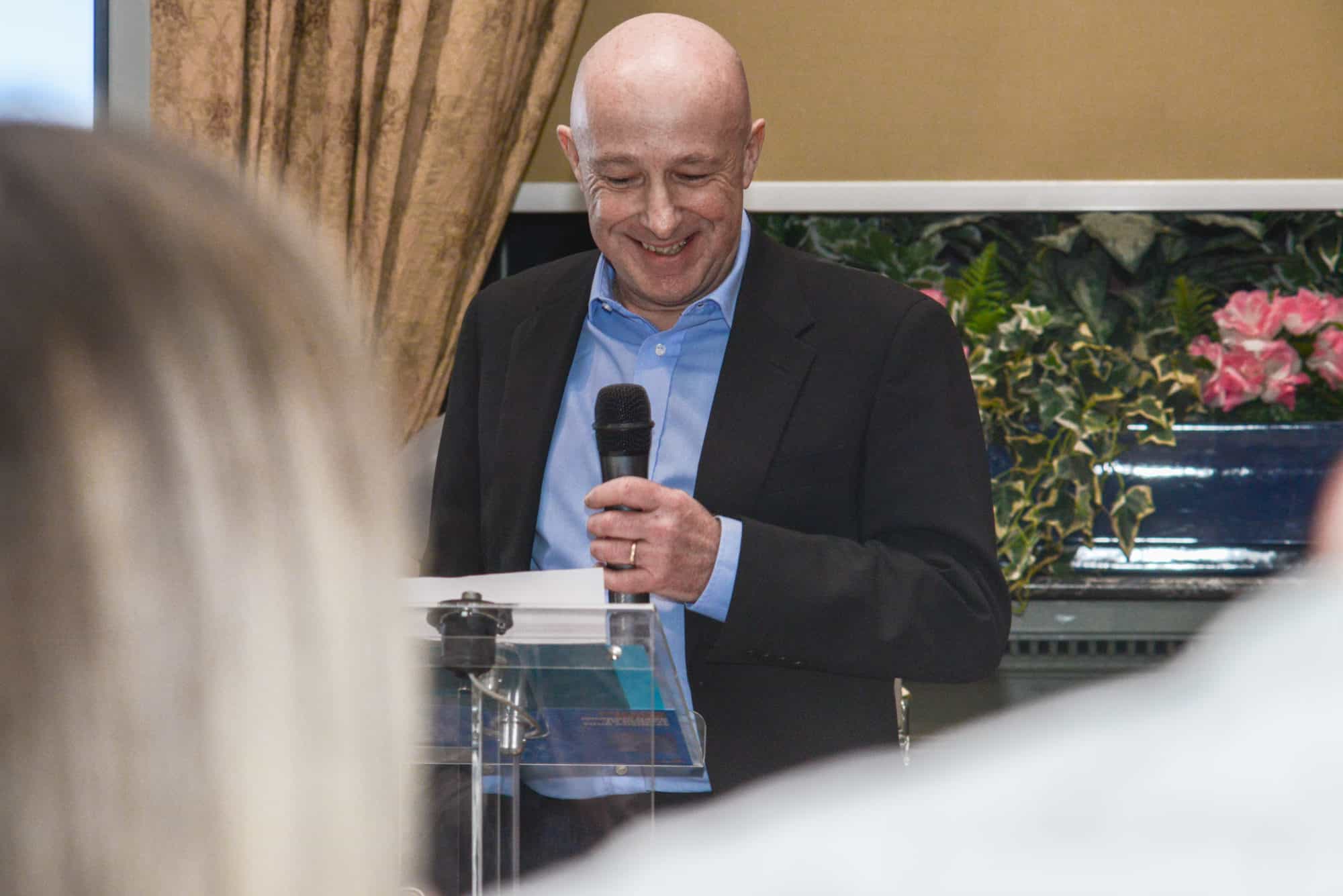 Announced on the evening were two overall winners for Apprentice of the Year 2019 both sponsored by EPIC International:
Tracey Watering, Advanced Level Apprenticeship in Specialised Support for Teaching and Learning in Schools at Lingwood Primary Academy.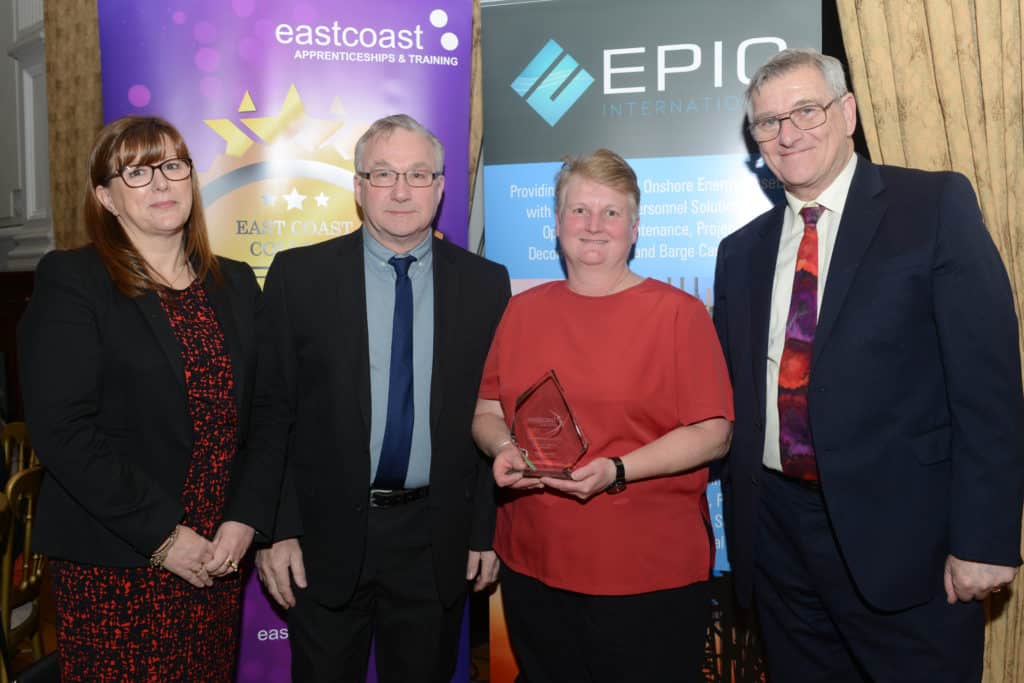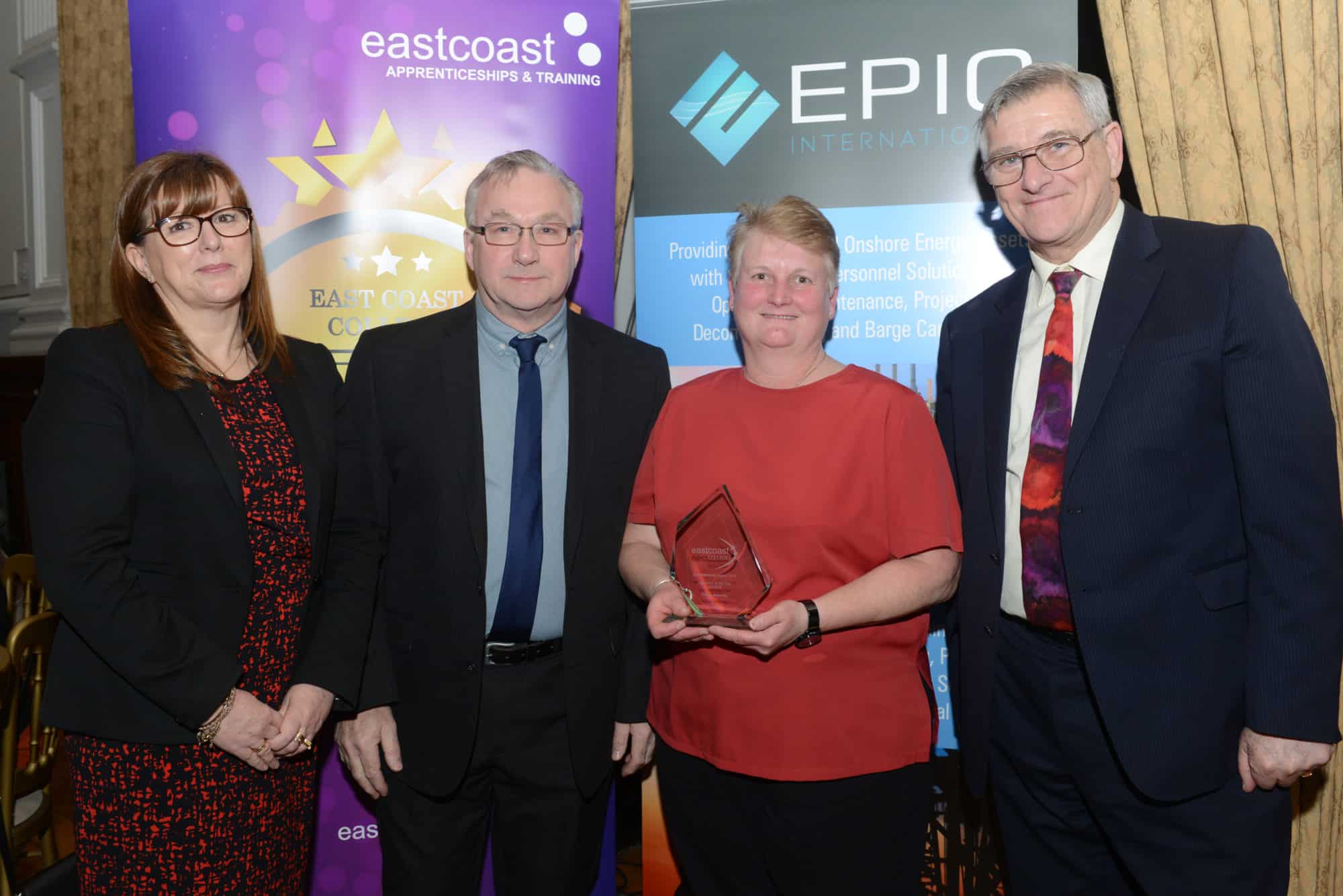 Her assessor, Sharon Holmes, says: "Tracey begun her Level 3 Apprenticeship Diploma for Specialised Support Teaching and Learning in Schools in November 2016. Tracey very quickly demonstrated that she is a very capable student. Her written work has always been well researched, detailed and has shown excellent breadth of knowledge and experience. Tracey is an active member of the school team at Lingwood Academy. She has been promoted from Teaching Assistant, Thrive Practitioner to Pastoral Manager during the duration of her apprenticeship. Tracey undertook additional training to become a Thrive Practitioner, all whilst simultaneously attending Functional Skills classes at the college for maths, English and ICT and completing work for her diploma. Her functional skills tutor has said that she was a pleasure to teach and she was just so keen to learn."
Dominic Jolly, Advanced Apprenticeship in Electrical and Electronic Engineering at SubSea Technology Ltd.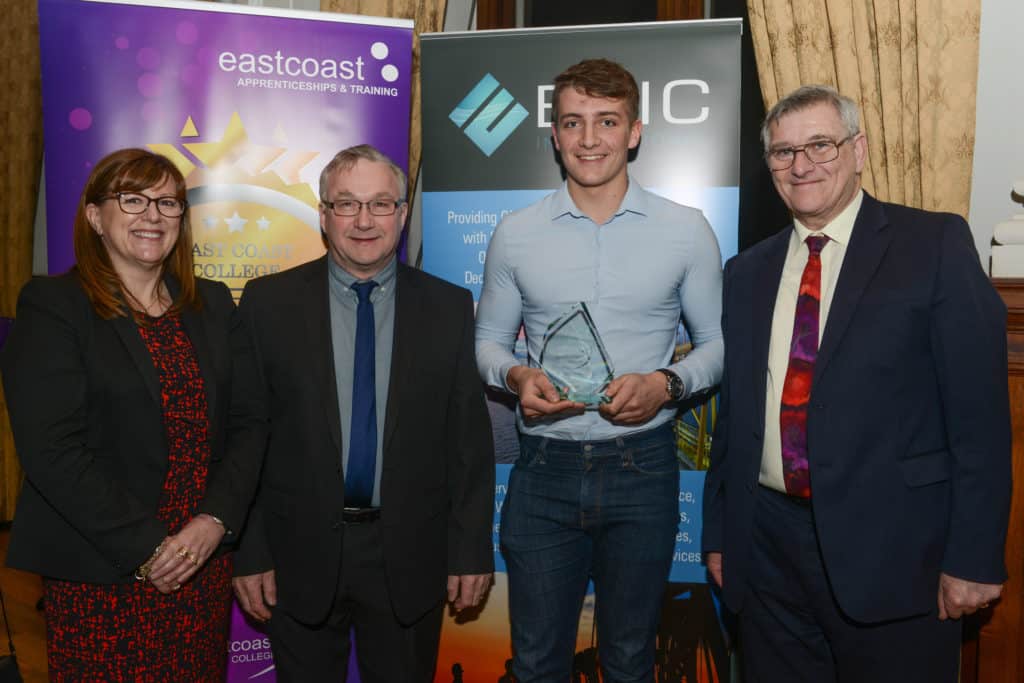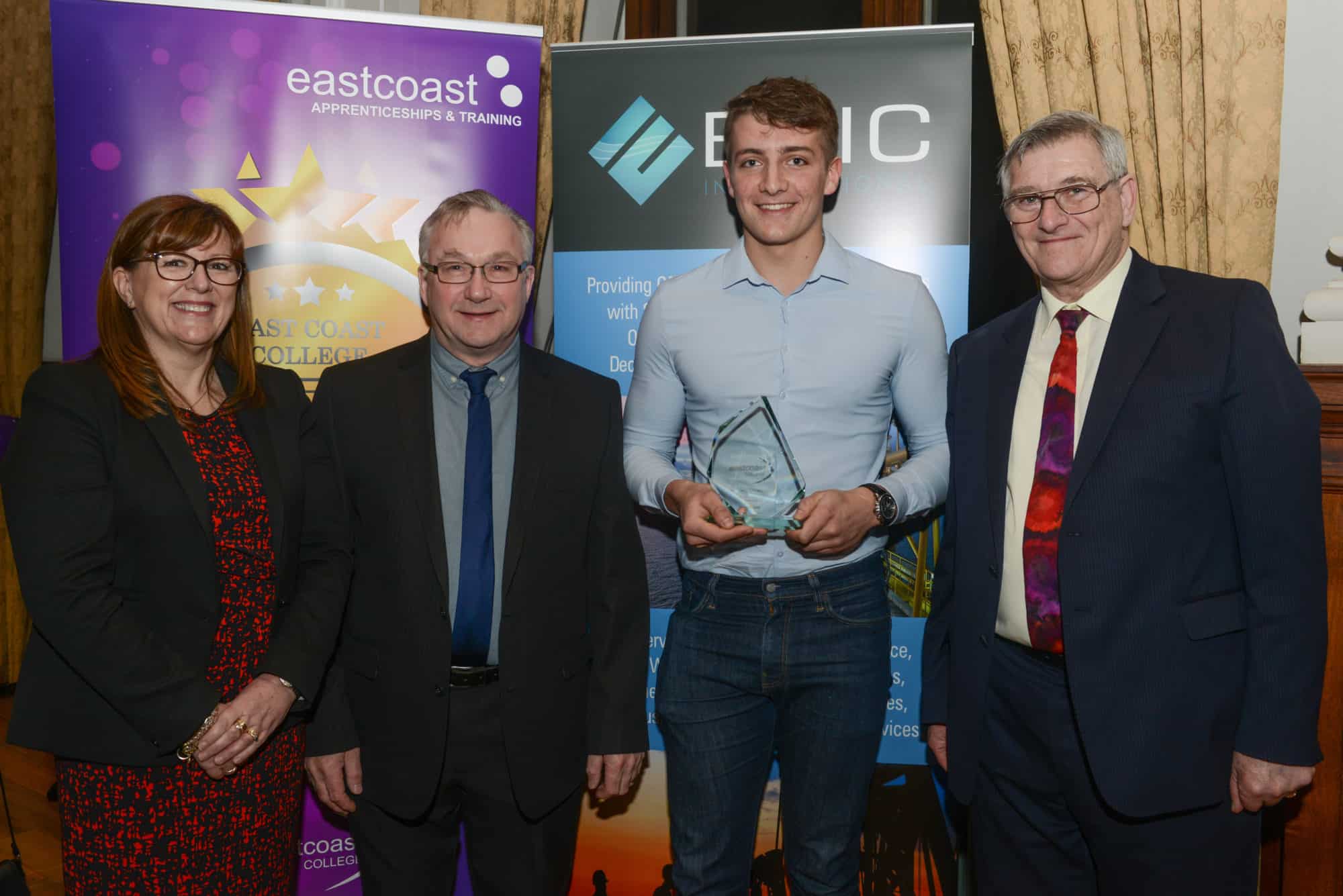 Dominic's employer, Nick mason, says: "Dom has built and serviced a number of pieces of equipment and I am quite sure without his  contribution it would not have been possible to fulfill all our customers orders. Within the industry we operate it is quite normal for a customer to make a request and equipment to be dispatched same day, within a very short time. Like any new item, this equipment has to be provided in pristine state, so as well as having to master the technical attributes of each individual piece of equipment, Dom is expected to produce his work to an extremely high standard. I can appreciate that we have a very talented apprentice who I am sure will continue to be an asset to our company and the industry sector."
Our Apprentice Employer of the Year were Cefas.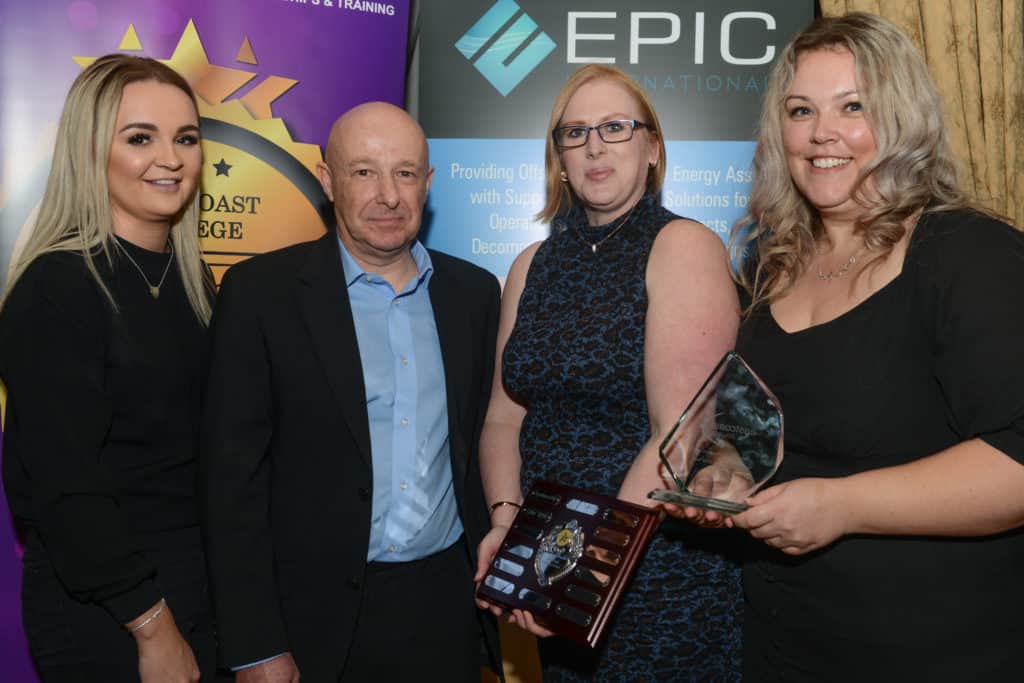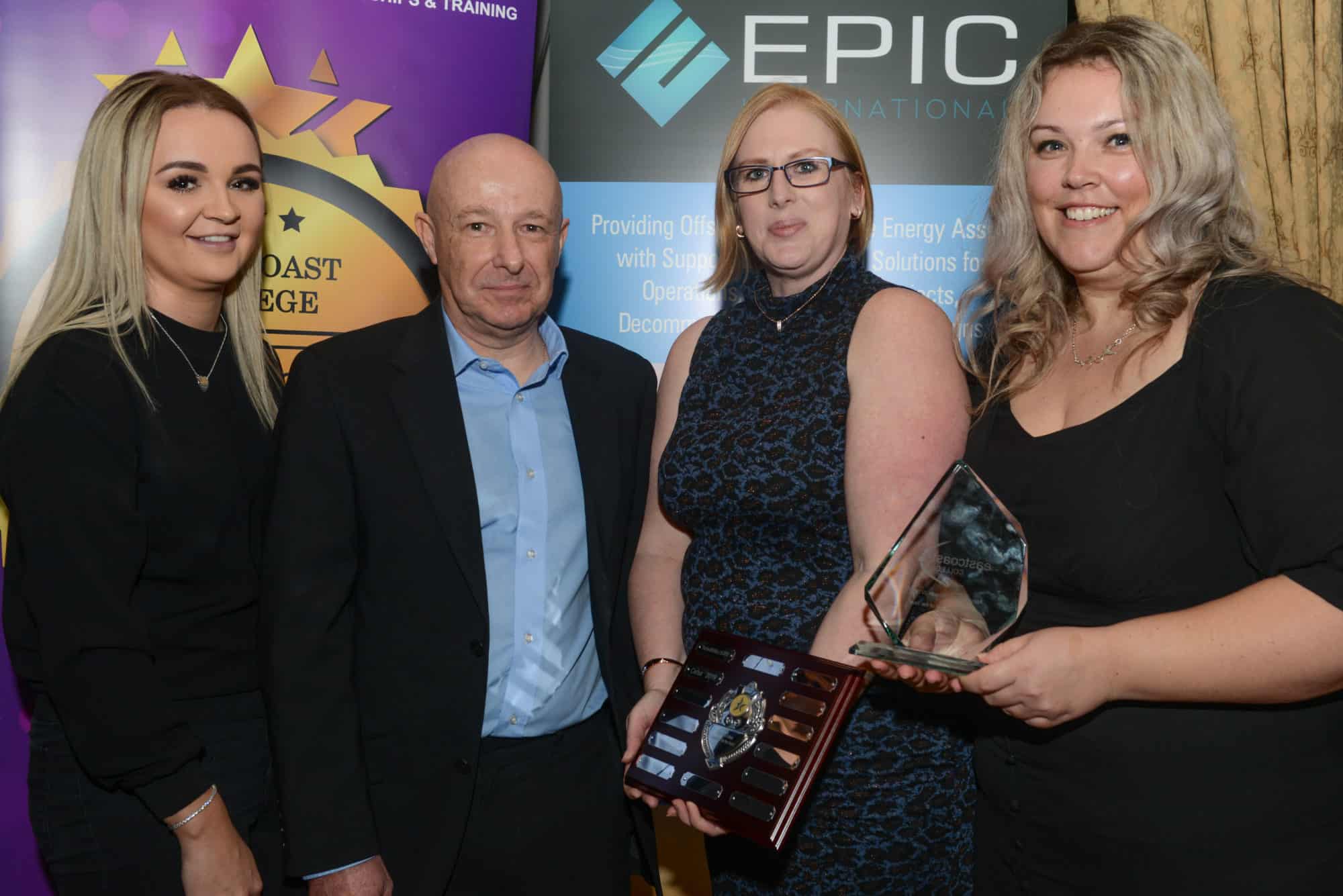 Our Category winners of the evening were:
Distance Travelled/Progress Made Award (Sponsored by EPIC International): Ben Crickmore Intermediate Apprenticeship in Customer Service at Hoseasons
Initiative and Self-Reliance (Sponsored by EPIC International): Fletcher Thomson Intermediate Apprenticeship in Hairdressing at The Hair Base
Impact on your Business (Sponsored by EEEGR): Henry Howe Intermediate Apprenticeship in Mechanical Manufacturing – Fitting & Assembly at PCE Automation
Overcome Barriers to Learning (Sponsored by Equipment Supply Limited): Rui Peixinho Advanced Apprenticeship in Engineering Maintenance at Bernard Matthews Food
Outstanding Work (Sponsored by James Fisher Marine Limited): Dominica Bird Advanced Apprenticeship in Business Administration at CEFAS
Outstanding Progression in English and Maths (Sponsored by Peter Aldous): Charlie-Rose Robbins-Keenan Intermediate Apprenticeship in Support for Teaching and Learning in Schools at Woods Loke Primary School
East Coast College continues to be the top ranking apprenticeship provider locally, offering the highest number of apprenticeships in the area. The College works with approximately 500 employers and has over 700 apprentices – and growing. ECC focuses on supporting its main local sectors in offshore energy, engineering, construction, tourism, business administration, hospitality and catering, amongst others.
Thank you to our overall sponsor of the evening EPIC International and our other sponsors: Peter Aldous MP for Waveney, EEEGR, Equipment Supply Limited, James Fisher Marine Limited. Thank you Blackwell Print for sponsoring the printing of our Awards programme.
All photos were taken by Andrew Florides.