Course:

FdSc Sport, Health and Exercise – Dereham Town Football Club Academy Pathway
Study Level
---
Level 5
Location
---
Dereham Town Football Club
Duration
---
Two Years
FT / PT
---
Full-time
Study for a degree in Sport, Health and Exercise while continuing to develop your football training and coaching career with our exciting new course in partnership with Dereham Town Football Club.
The Sport, Health and Exercise degree has been set up in response to skills shortages in the sports industry and has been designed with employers, including health organisations and gyms, to reflect the needs of the industry and the health needs of the population.
In the first year, you will study modules including anatomy and physiology where you will learn about the structure and function of the human body; social and psychological perspectives to develop an understanding of  the barriers to exercise and health and how to overcome them; exercise prescription and testing and sports massage and injury designed to equip students with the specialist skills required for employment or self-employment in the sector.
In the second year you will further develop your learning and prepare for further study and work through a series of specifically selected modules including advanced training techniques, nutrition and weight management working with clients on case studies investigating the issues of health, weight and stress management, as well as an individualised work based project where you will demonstrate your full range of knowledge and skills by undertaking a live project with an employer.
Through the Dereham Town Football Club Academy Pathway, you will have the opportunity to take part in football training with UEFA qualified staff and follow a structured annual training programme designed to improve your technical ability, tactical understanding and athleticism. You will also have the opportunity to play for the Dereham Education and Soccer Academy Elite and Development squads playing in national competitive leagues and competitions, and link with Dereham Leisure Centre and Barrett's Fitness to access to the gym, sports hall and studio. Please note, these are additional opportunities and not direct components of the degree or part of the degree award.
During your degree you will develop a variety of transferable skills that employers look for such as producing a range of documents, analysing and synthesising information, working effectively within a team, managing your own learning and workload, solving problems and critically reflecting on your own and others' work. Graduates studying FdSc Sport, Health and Exercise have gone onto work as exercise referral specialists, personal trainers, sports therapists, sports coaches and teachers. (Some of these careers require additional study).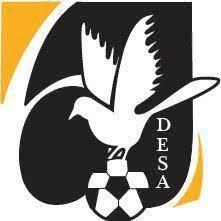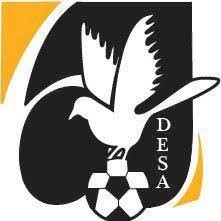 Progression
You can progress to achieve a full BSc (Hons) degree, continuing to apply the themes of developing transferable skills and academic knowledge while demonstrating greater levels of autonomy. The course offers innovative and varied modules including: physical performance science; functional movement education; wider determinants of health; sustainable professional practice and a dissertation.